2013 SimplyWell Program
New and Exciting Opportunities for 2013!
All benefit eligible employees (regardless of health care choice or whether you waive benefits) can sign up for the SimplyWell program.
Participation in the Wellness Program is easy! The cornerstone for an excellent, data-driven program is a health risk questionnaire. SimplyWell is Creighton's choice for a medically based, online health management program that integrates a questionnaire, screening and many Wellness Program offerings into one point-based, confidential, secure and completely HIPPA compliant program.
Everything you need to know here:(click on the link below):
Watch a short video called "Getting Started with SimplyWell" to learn about SimplyWell and instructions to sign up for the Health Screenings.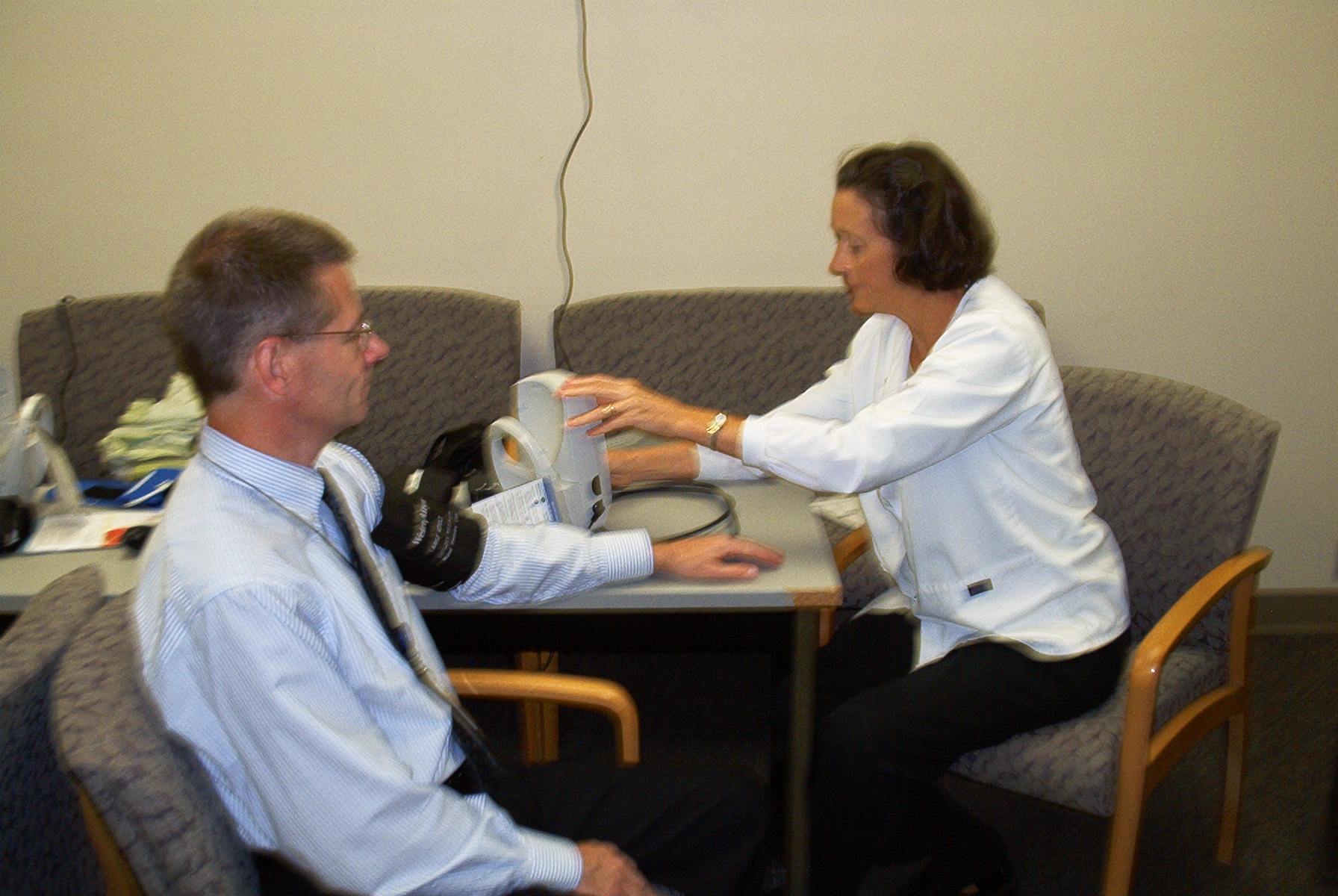 A SimplyWell nurse discusses blood pressure with David Barnum at the screenings.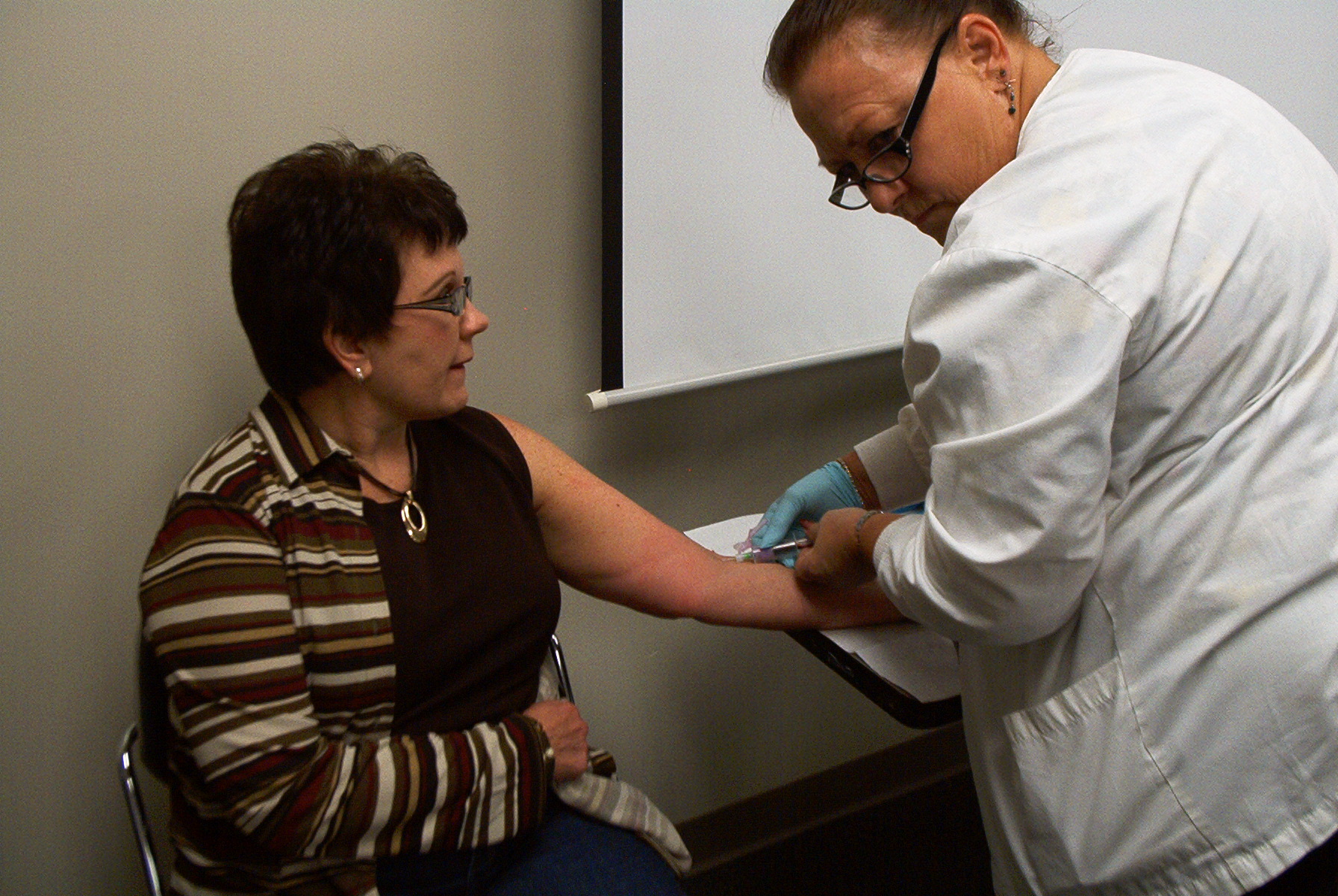 Debby Halstrom gets her lab screening to learn more about her cholesterol numbers.